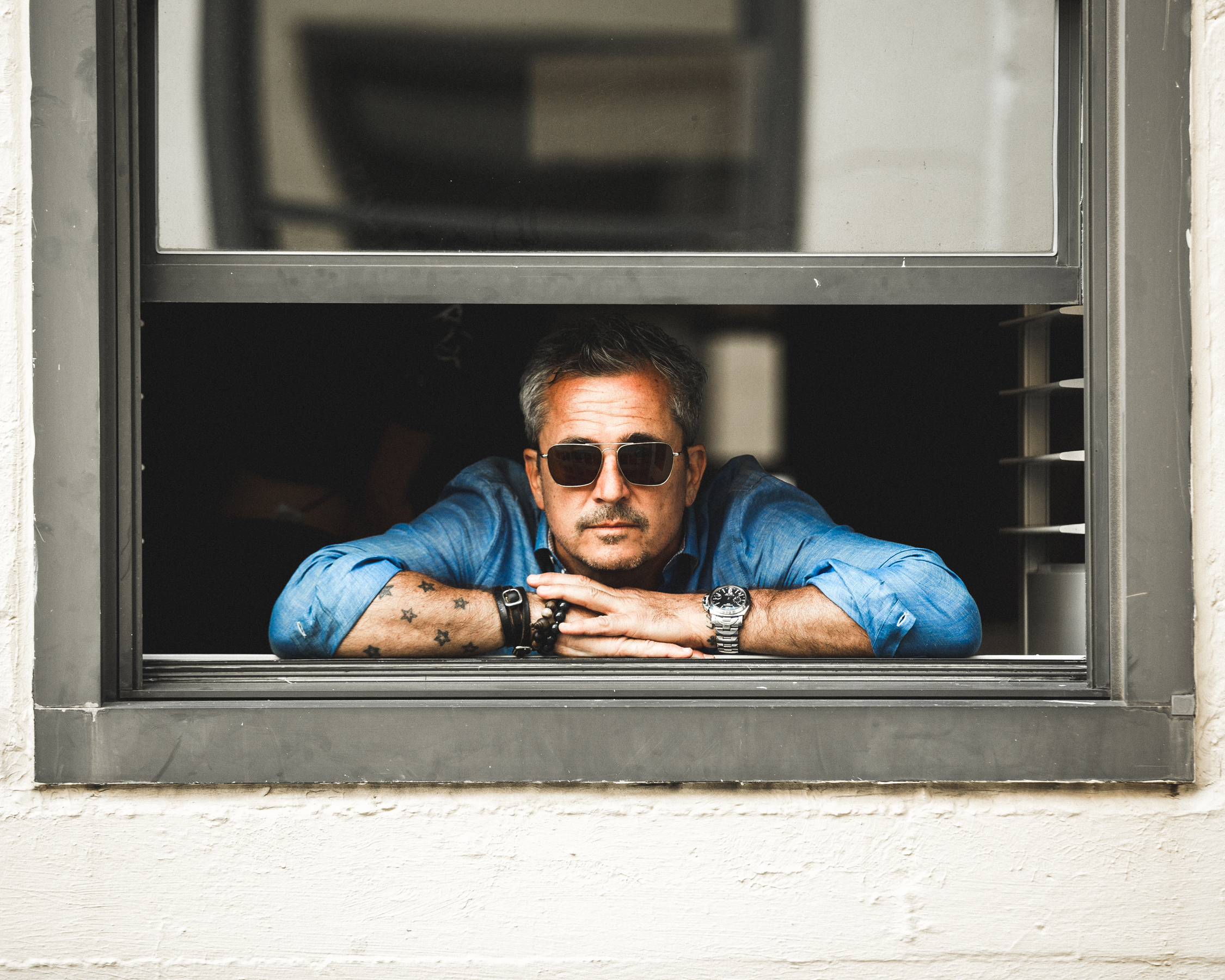 DION ANTIC.
A Chicago native, designer and entrepreneur, Dion Antic has immersed himself in the city's nightlife for over 30 years. A constant in an ever-evolving world of hospitality, Antic is at the helm of his development company General Idea, Corp., previously known as Food & Drink, Inc., and has opened some of Chicago's hottest establishments.
Raised by a notable contractor and local bar owner, Antic had an optimal upbringing for a career in hospitality. At just 10 years old, he accompanied his father to numerous job sites, quickly developing a curiosity for building anything from the ground up, and by age 19, Antic began running his mother's bar, Chicago's Halftime Haven. Continuing to work and manage various hot spots throughout the city, Antic was not satisfied with merely running an establishment; he wanted to create one.
In 1989, Antic opened his first bar, Sanctuary, and while he could not afford to hire a designer, he was forced to learn design through necessity. Fortunately, his frugality paid off. In 1990 Antic opened The Ugly Bar & Café followed by one of his most popular restaurants Iggy's, a funky late-night dining destination that's become one of the most talked about venues in the city.
Antic continued with a string of successful restaurants and lounges, each an indicator of his acute sense of style and impeccable design. The bill includes Ripple, Liquid Kitty, The Pepper Lounge, Olive, Whiskey Dicks Radio Lounge, Toast, Celluloid Movie Bar, Velvet Dog (Kansas City), Kashmere (Kansas City), Toast, the original Harry's Velvet Room, one of the country's first cigar bars, Fahrenheit (F), Bar 13, Killer, gourmet fast food with a twist, The Shady Lady gastropub, Bagel on Damen, Rockstar Dogs, Rock-A-Tiki, The Haut & the Dog, Porkchop, now with four locations, Superlounge, and the legendary Get Me High Lounge. In 2015, Antic brought back Harry's Velvet Room to stellar reviews and 5-star ratings.
Winning Entrepreneur of the Year, Antic resides in Los Angeles and strives to maintain his eminence in the industry—helping existing venues grow and prosper with his consulting firm, ReBrand, and continuing to spawn what will soon be some of LA's most sought-after eateries including Beverly Hills Beignet, B.H.Poke, Eagle Rock Poke and The Whisperer.
IGGY'S will Return… Summer 2018!
*DISCLAIMER: Due to the lack of digital imagery at the time built and the abundance of projects… not all my venues, clients, or side projects are represented here. This website represents some of my best, but by no means all, of my work*